Building a Better Somalia Through Youth Empowerment
At the Minbar Initiative, we believe that the voices of the youth are crucial to building a better Somalia. That's why we provide a platform for young people across Somalia to develop and debate their ideas, and to become the leaders of tomorrow.
Igniting Civic Debates. Enabling Next Generation of Thought Leaders
A digital civic repository of information and an accessible database for The next generation of thought-leaders through traing and fellowship
We will share our accessible analytical material with schools across Somalia so that children are also informed on the important debates shaping the future of the country
We are in a time where rational and constructive discourse is crucial. As Somalia strives to emerge from decades of conflict we need to shape and debate ideas as a collective/society.
The Minbar summer fellowship brings together 15 emerging civic and public sector champions in Somalia. They will gather for 3 weeks long, multidisciplinary training on various aspect of leadership, governance, public policy, economic, rule of law and civic participation.
The courses are designed to take place alongside regular work. Outside the formal sessions mentees may receive one to one advice and support from their mentor and the technical support team.
Should Somalia Join East Africa Community?
Submit you Vote at Minbar Polls?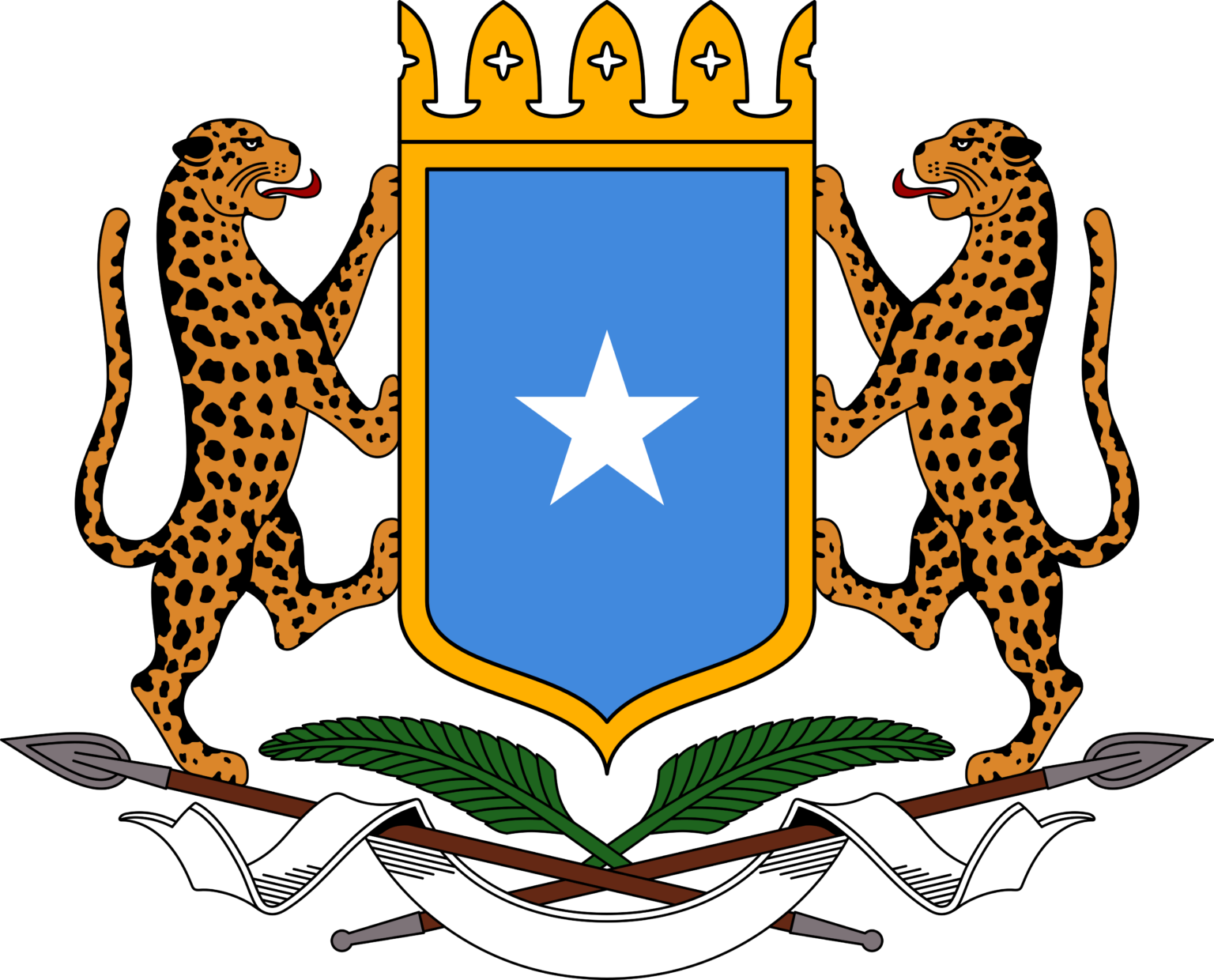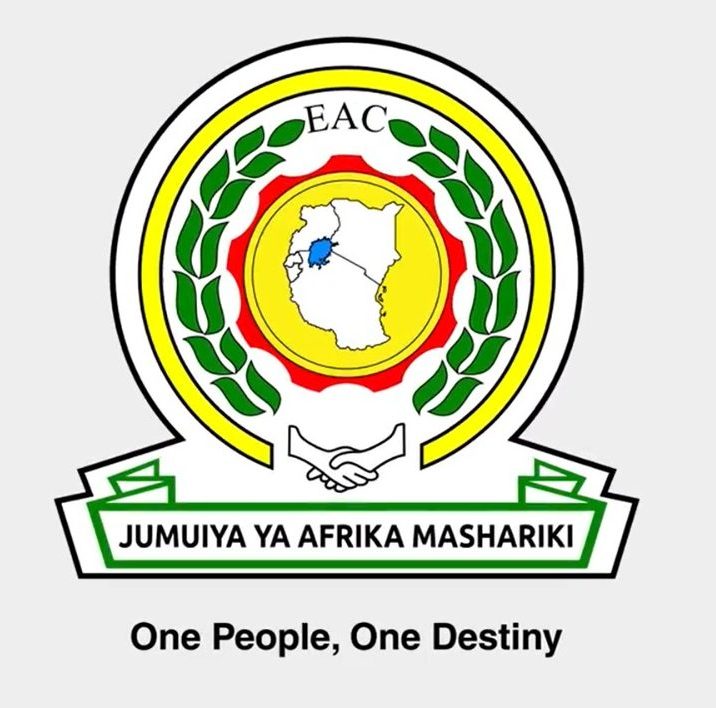 Summary of the Minbar Initiative's impact so far:
Minbar Post is free, independent platform for young writers, researchers, analysis and storytellers. We accept opinions and articles from all walks of the society, irrespective of his/her views and identity.
Challenging the status quo:
Since independence in 1960 Somalia has not delivered the civil and economic benefits that citizens have a right to. Successive generations of Somalia's leaders have failed to develop an economy that spreads prosperity across the country or to find a political solution to resolving disputes.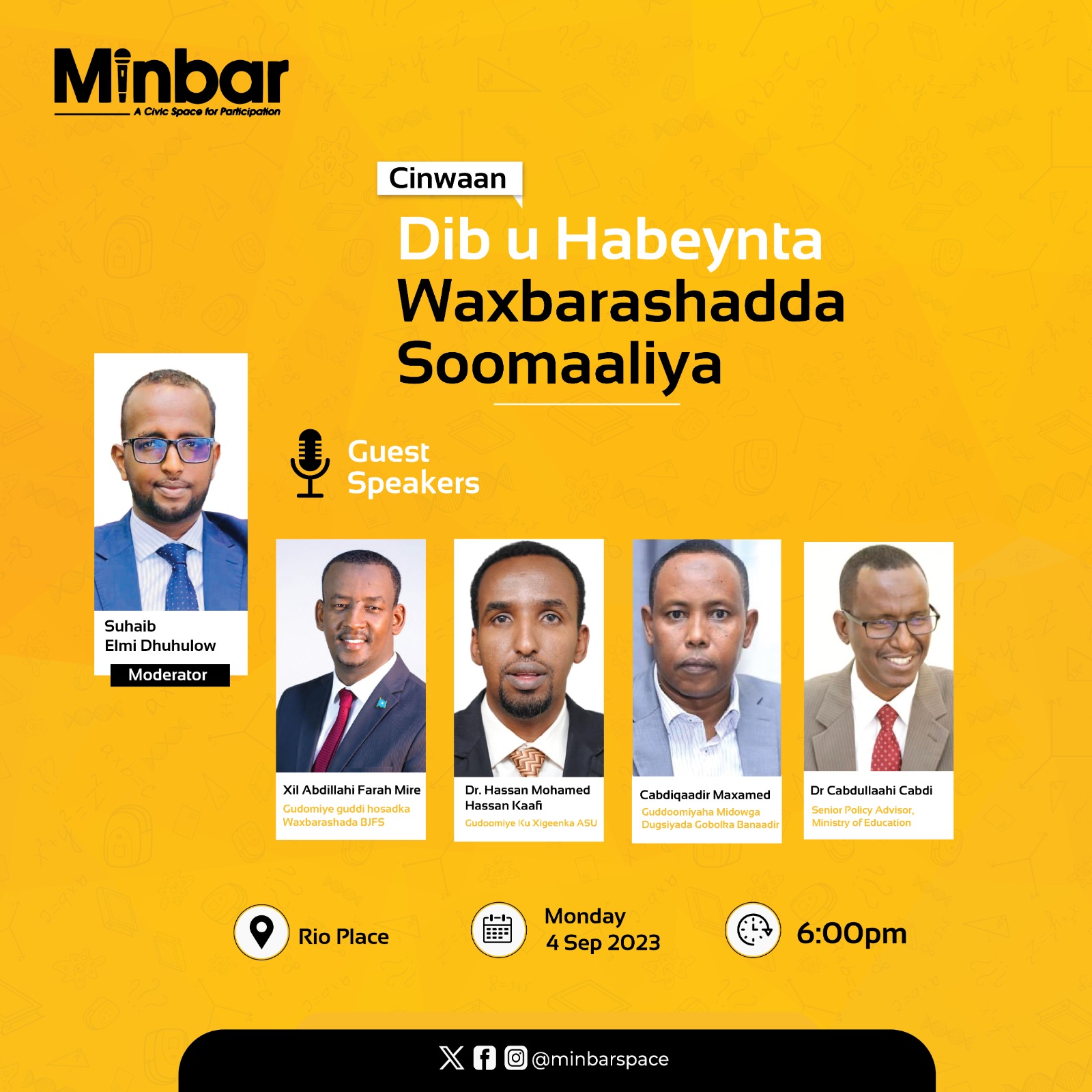 Minbar Initiative is pleased to welcome you to a town-hall event meeting focusing on the Education Reform in Somalia: The Town-hall Event is open for students, researchers, academics, intellectuals, policymakers, and career public servants.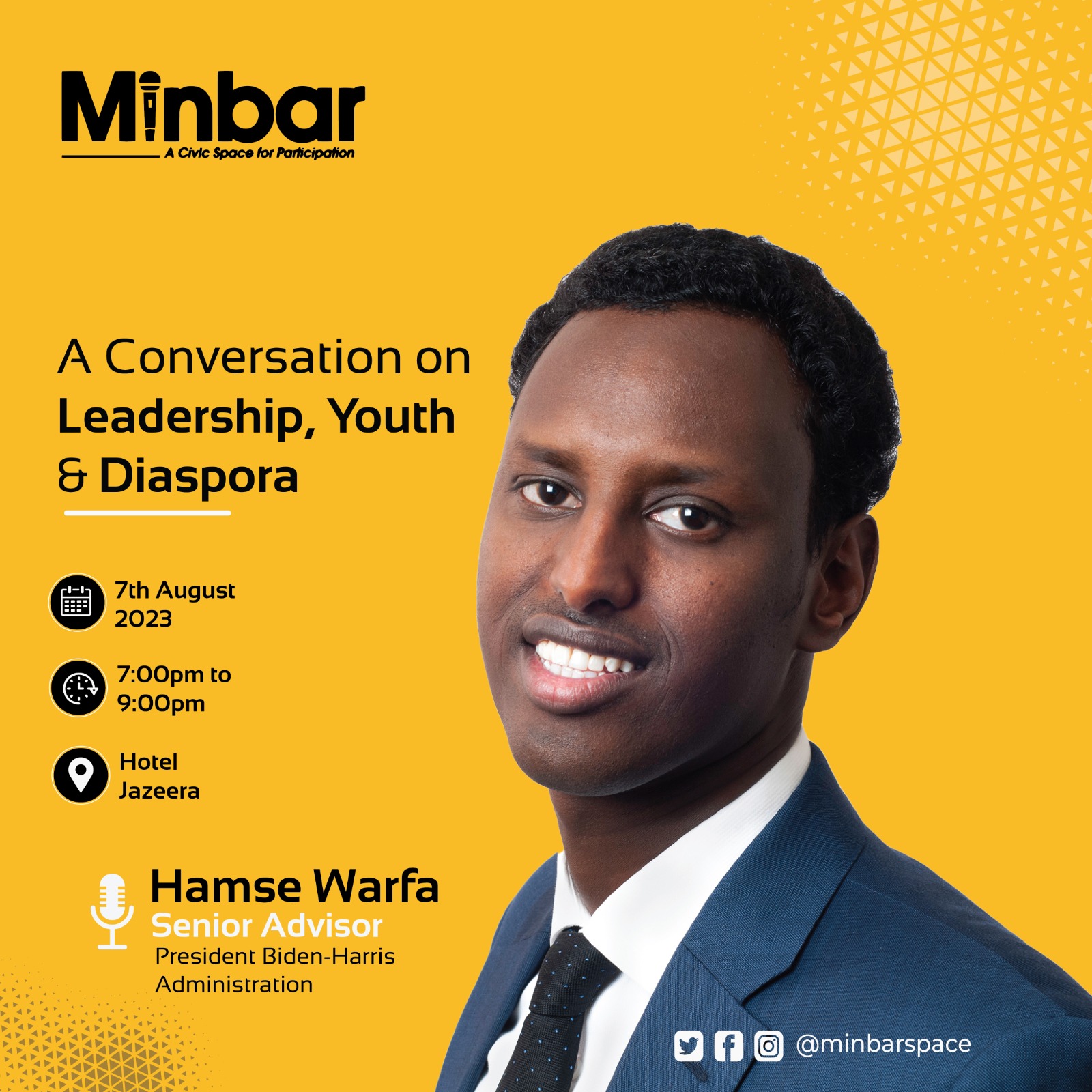 Minbar Space is pleased to welcome you a one-on-one, deep-dive conversation with Hamse Warfe, who is a senior advisor to US president Biden-Harris administration.